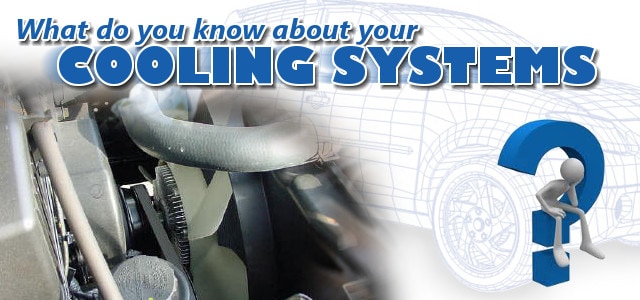 Coolant leaks are never a good thing!
Vehicle air conditioning systems have components that require attention to avoid drying out and racking. A vehicle's heating system itself is susceptible to periodic leaky valves and blockages, which necessitates check-ups periodically. Let your hometown Rimrock Kia service technicians inspect your motor vehicle's AC / heater unit to keep you driving at an optimized comfortable temperature.
Air-Conditioning System:
 Everyone understandably wants to stay in cool when the heat of summer is at its peak, and to do so in your motor vehicle requires a working and reliable climate control system! An AC system has many components: compressor, condenser, receiver dryer, evaporator, and hoses. The compressor, the heart of an air conditioning system works like a pump taking an uptake of refrigerant, then pressurizing it, passing it along to the evaporator. The AC compressor has many moving parts (such as pistons and valves). These internal parts can fail, causing the AC compressor to stop working. For an AC compressor to work, it needs a clutch, bearing, and an electrical connector. An AC system has many components: compressor, condenser, receiver dryer, evaporator, and hoses.
The compressor belt is susceptible to wear, which necessitates period inspection. When it's summer time, and you hit the air conditioning switch, it should blow cool air on you, and if it's not cooled sufficiently, then the compressor and refrigerant levels may need a check and a prompt recharge.

Engine Cooling System:
A/C keeps you from overheating, and Engine Coolant keeps your car's engine from over-heating. Is your coolant low? It might be leaking. Is it a strange color? Dark? It probably is in need of a flush.  Dirty or low coolant can affect engine performance and engine life. 
Call the automotive service professionals at Rimrock Kia today at (888) 698-6457 if your climate control system doesn't seem quite up to par. We're here to help, and a cursory inspection car reveal if any servicing or repairs need to be performed. 



While your cabin A/C system is certainly very nice to have in the hot summer months, the Engine A/C system is vital. Don't let a small problem turn into a major repair bill!
Schedule Service
* Indicates a required field
Hours
Monday

7:00am - 5:30pm

Tuesday

7:00am - 5:30pm

Wednesday

7:00am - 5:30pm

Thursday

7:00am - 5:30pm

Friday

7:00am - 5:30pm

Saturday

8:00am - 2:00pm

Sunday

Closed