Navigating the way to a better future.
Kia is one of the fastest growing car companies in the U.S., and as sales have grown, so has our role as a responsible corporate citizen. We're continually increasing our efforts to positively impact the communities we're in. In fact, one of our company's core values is Globality. This means we're always working to enhance the quality of life for people everywhere-to strive for a safe, diverse, and prosperous world.
Youth & Education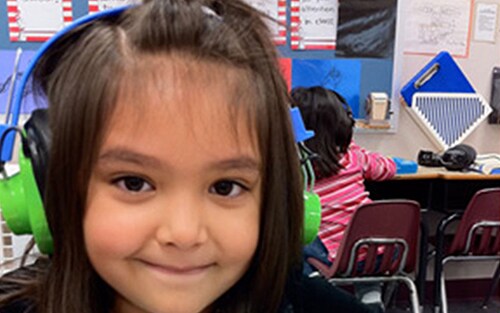 Supporting schools across America.


At the heart of Kia's community partnerships is our dedication to youth empowerment and education. Kia is proud to partner with DonorsChoose.org-a revolutionary charity program that makes it easy to give back to public schools across America. What's really special about this program is that teachers ask for specific items so donors can choose the projects that inspire them the most. DonorsChoose.org has already raised nearly $193 million for public schools nationwide, and we want to drive this number even higher. In just two years, Kia's "Double Your Impact" donation matching program raised the company's total impact to $5 million, supporting nearly 500k students across the country. Because children, like cars, need preparation for a long, prosperous journey.
Health & Safety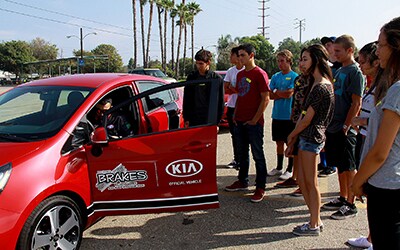 Smarter drivers. Safer streets.

At Kia, we're committed to helping keep drivers safe on the road. Beyond building high-quality vehicles, we want to help create smarter, more responsible drivers. That's why we've partnered with B.R.A.K.E.S. (Be Responsible And Keep Everyone Safe), a teen pro-active driving school. Together we're providing teens and their parents with free, hands-on defensive driving training-so that they can gain lifesaving skills that will last a lifetime.
Sustainability & Environment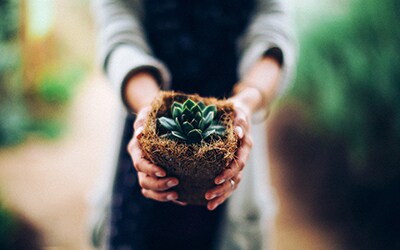 Kia thinks green. And acts it, too.
Sustainability plays an integral role in our vision for a better future. That's why we've partnered with The Ecology Center in Orange County, CA-a regional hub for practical eco education. They provide the community fun, hands-on activities that highlight empowering and cutting-edge environmental perspectives. These are eco solutions that can be applied at a community level. Each household can make a difference toward a sustainable future.
Kia has also partnered with the Pacific Marine Mammal Center in Laguna Beach, CA-a non-profit organization dedicated to saving the lives of marine mammals stranded along the California coastline. Increasing public awareness of the marine environment through education and research is another main initiative. From our employees volunteering at the facility, to sponsorship of seals, to participating in exclusive release ceremonies, Kia has a special place in its heart for these beloved animals.
In addition to our partnerships, we have significant internal sustainability efforts. We push everything from green manufacturing practices to delivering high fuel efficiency across our entire vehicle lineup. Kia is dedicated to being a leader in the area of environmental consciousness. In fact, we've been on Interbrand's list of the 50 Best Global Green Brands for the last two years. We want to help create a healthy world with clean resources for present and future generations.